For the first time in the history of the Young European Federalists in the Netherlands, JEF Maastricht has been represented at the INKOM introduction week organised collaboratively by Maastricht University and Zuyd Hogeschool. With more than 7,000 participants, it's one of Maastricht's biggest student events – and it's where Maastricht's new students get to know the city and its student initiatives and associations.
The representation of JEF marks a new step towards a more active association. In particular, a challenging year lies ahead of JEF: With European elections coming up in the next academic year, the section in Maastricht could pioneer with interesting debates, new street actions and remarkable presence to spark political interest among the 20.000 local and international students. For that, every single person joining our mission is valuable! INKOM, in any case has been a good start and we're looking forward to even more students arriving in Maastricht and deciding to get active for a united Europe. Woohoo!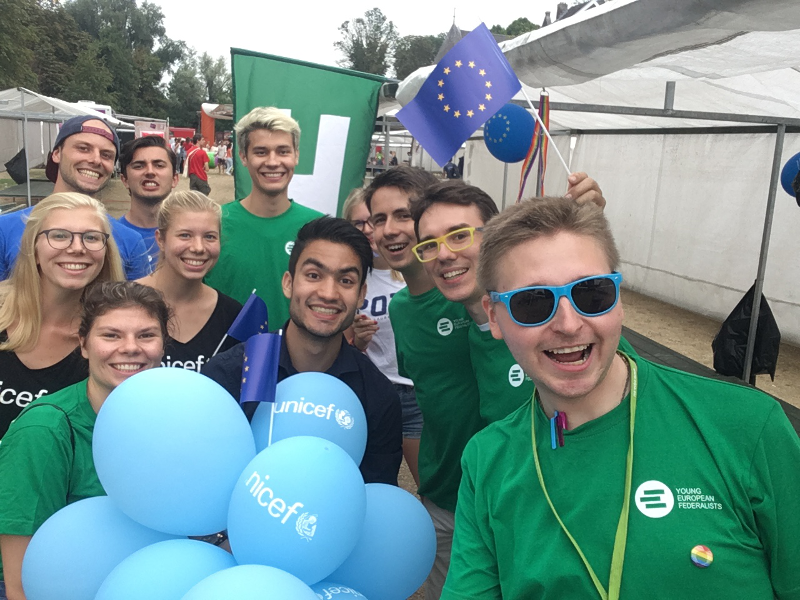 Do you have any questions left? Do you want to get in touch with us now? Don't hesitate to contact us via social media, email or in person!
The next chance to get in touch with JEF Maastricht will be at the Get Involved Information Market at the Student Service Centre of Maastricht University on Wednesday, 5 September 2018 from 13:00 – 16:00.