University of Twente• JEF Enschede • Bastille, Room 4 •
JEF Enschede is an independent, nonprofit, nongovernmental youth organisation with a
political character, but not affiliated to any political party.
Our mission:
Promoting a federal Europe based on the rule of law and the principle of subsidiarity as the polity for all European citizens!
Our vision:
Bringing the European youth closer to topics about the European society, European politics, culture and integration process!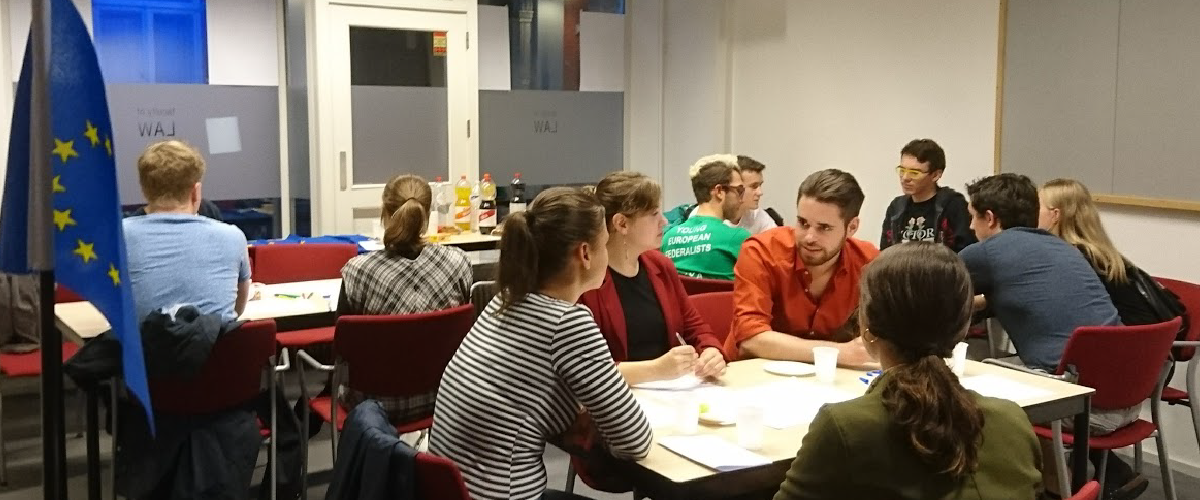 JEF Enschede meets regularly on the University campus and in the city centre (more info on the official Facebook page) to learn about different topics and events that affect the European Union and Europe in general.
To learn more you can contact us or join us at our weekly meetings!
Do you want to contact us?