University of Twente• JEF Enschede • Bastille, Room 4 •
JEF Enschede is an independent, nonprofit, nongovernmental youth organisation with a
political character, but not affiliated to any political party.
Our mission:
Promoting a federal Europe based on the rule of law and the principle of subsidiarity as the polity for all European citizens!
Our vision:
Bringing the European youth closer to topics about the European society, European politics, culture and integration process!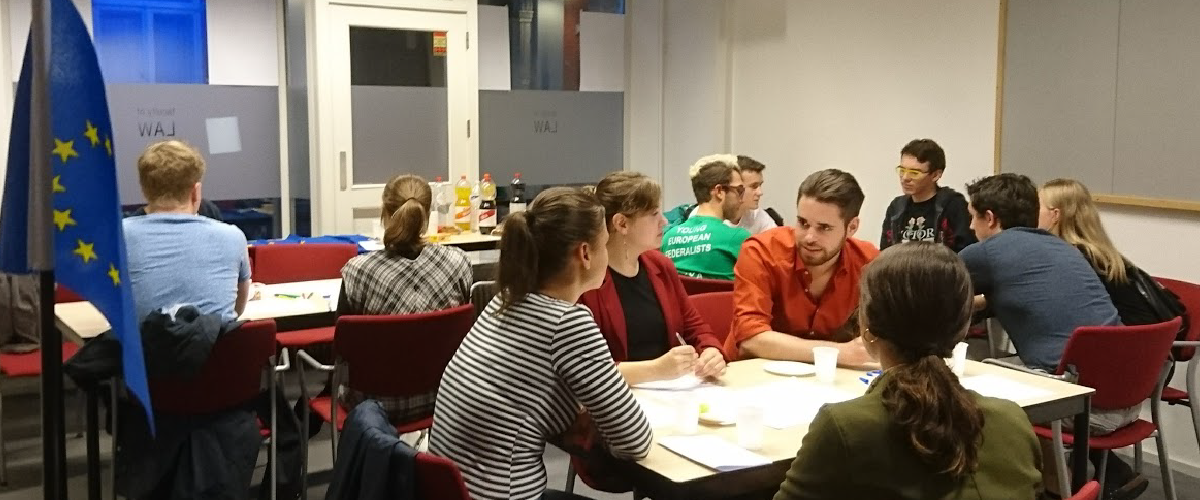 JEF Enschede meets regularly on the University campus and in the city centre (more info on the official Facebook page) to learn about different topics and events that affect the European Union and Europe in general.
To learn more you can contact us or join us at our weekly meetings!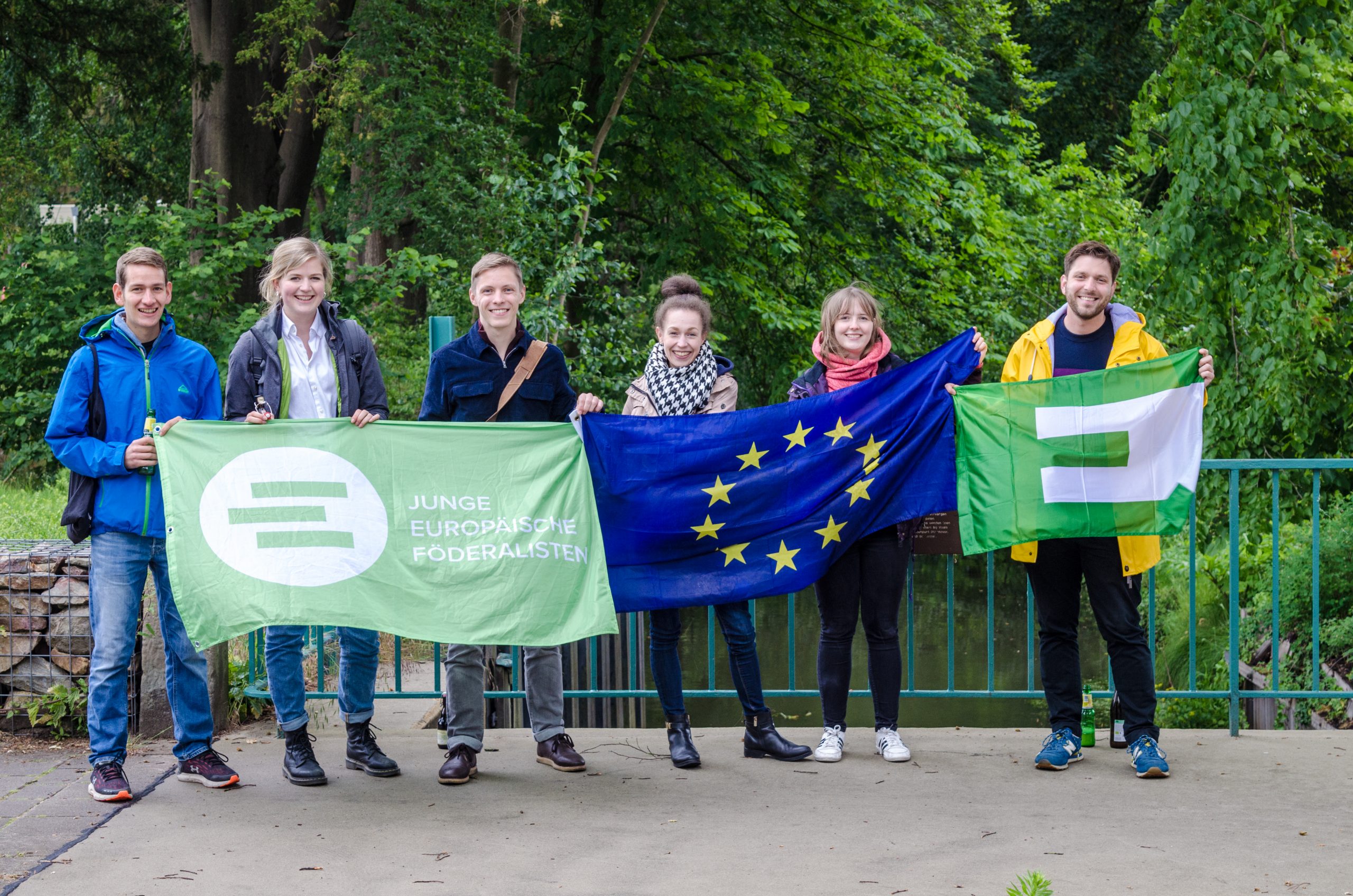 In plaats van het gewoonlijke grens feest, vertegenwoordigers van JEF Münster en JEF Enschede kwamen samen op 6 juni om het belang van open grenzen aan te duiden.
Instead of the ususal Border Party, representatives of JEF Münster and JEF Enschede met on the 6th of June to show the importance of open borders.
On Wednesday, the 11th of September, JEF Enschede will have its first […]
See all our activities
Do you want to contact us?