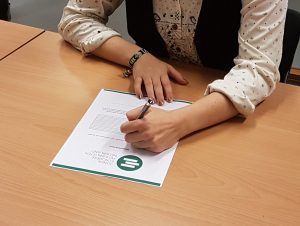 Are you in love with Europe? Are you between 16 and 35 years old? Then you should become a JEF member! If you want to help us in our campaign to build a better and more democratic federal Europe, just let us know and we'll happily inform you about joining our organization! Everyone is welcome to come watch a debate, join us in one of our street actions, or attend one of our readings. As a JEF member, you can also attend international seminars all over Europe, where you'll get to meet countless other enthusiastic European young people.
You can start by filling in your contact details bellow.
The membership fee for the full year is 15€, which gives you discount on events and guarantees you the right to vote during the General Members Assembly. This membership makes you automatically a member of JEF Europe, and JEF -NL .
The payment can be done on our account:
IBAN: NL51INGB0006469778
BIC/SWIFT: INGBNL2A
Make sure to mention: YOUR NAME + MEMBERSHIP FEE + YEAR