Street action, educational workshops and brainstorming for the future of Europe: The 19th International Berlin Seminar could be described as a sum-up of JEF's branches. It focused on whole Europe with participants from e.g. Ukraine, Albania, Norway and Kosovo as well as from France, Finland, Italy and – from the Netherlands – JEF Maastricht's Thilo Buchholz.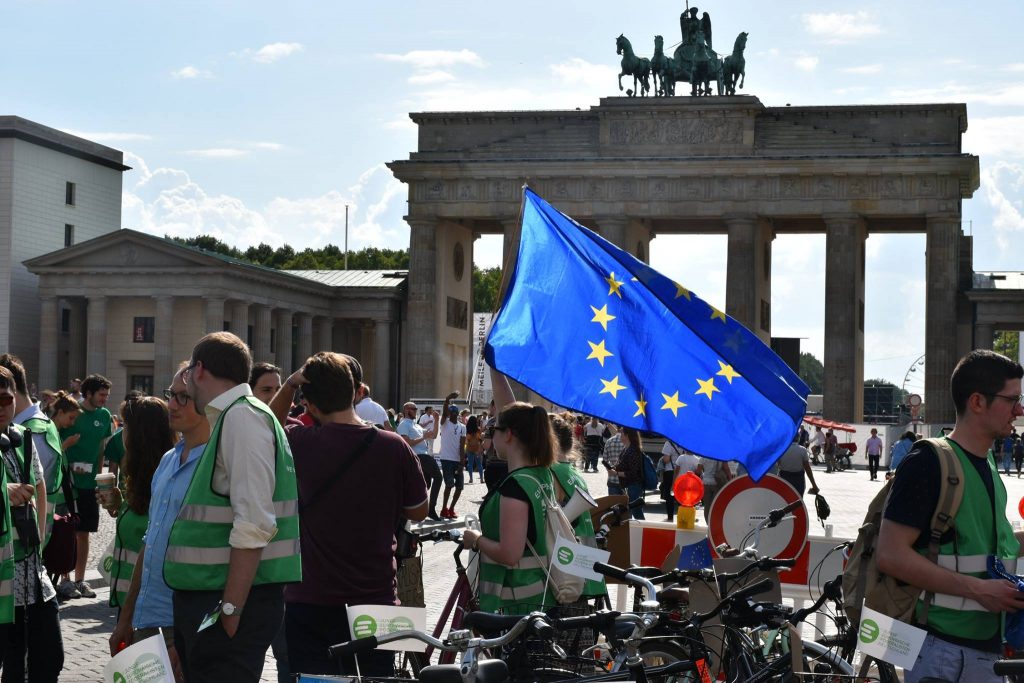 Intensive workshops on populism, youth participation in politics, and structural reforms for the future of a united Europe which took place on Saturday paved the way for diverse and open discussion rounds. Besides the elaboration of new content, the city of Berlin could be explored by the same bicycles, on which only a few hours later the group would call for a united Europe using their signs, flags and voices. "Federalists on bike" was the motto of this year's seminar, and the programme fit accordingly!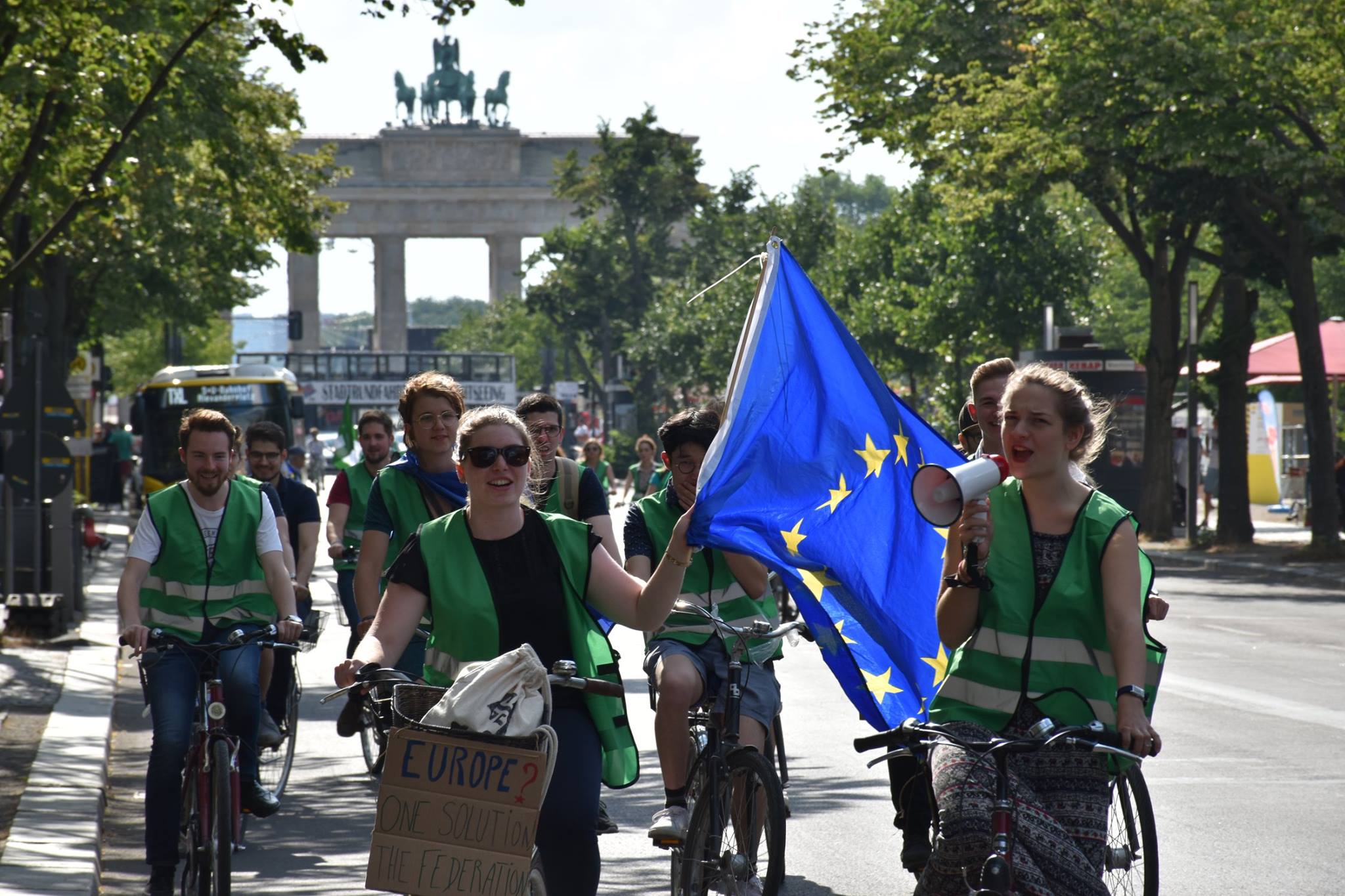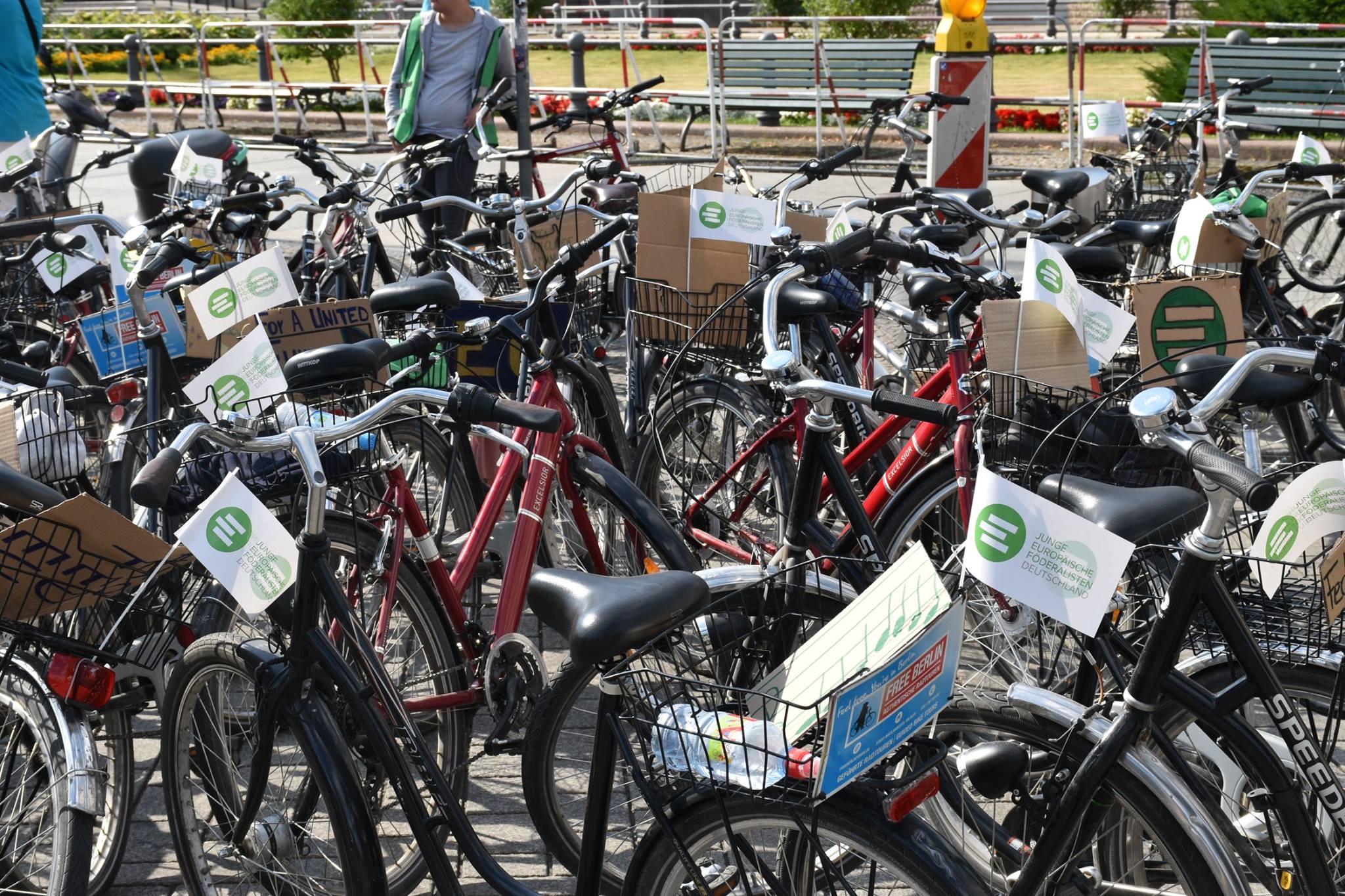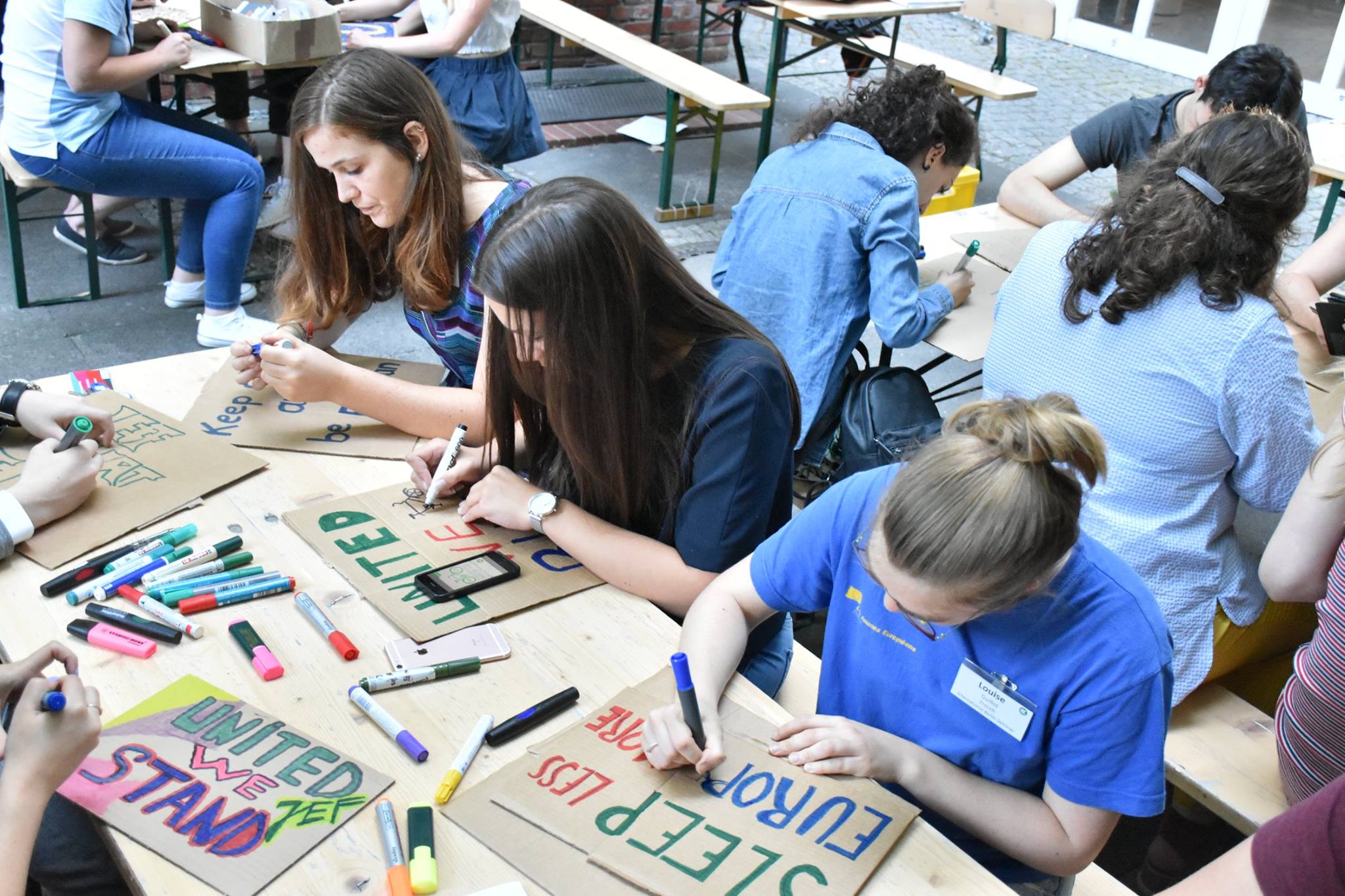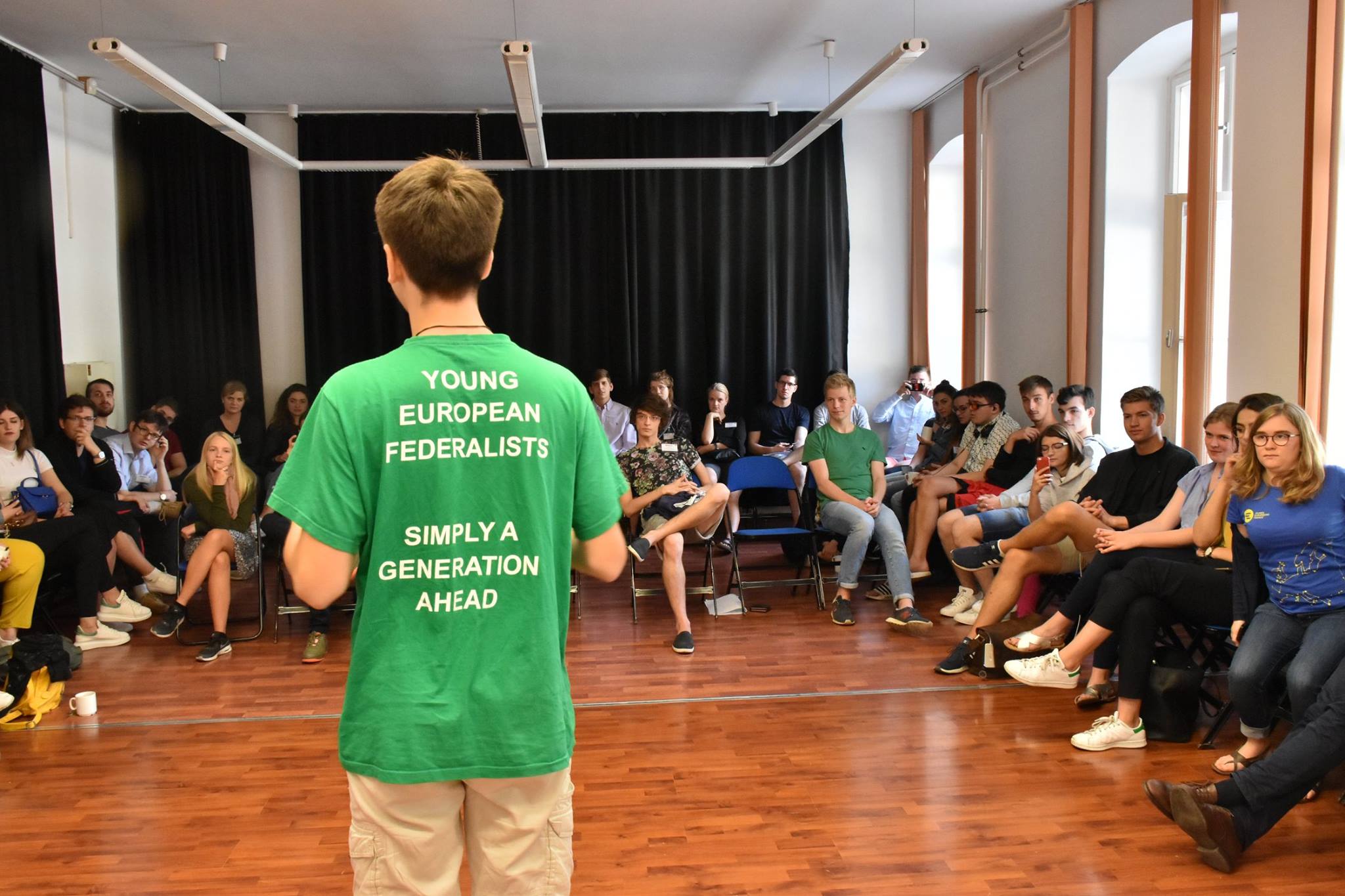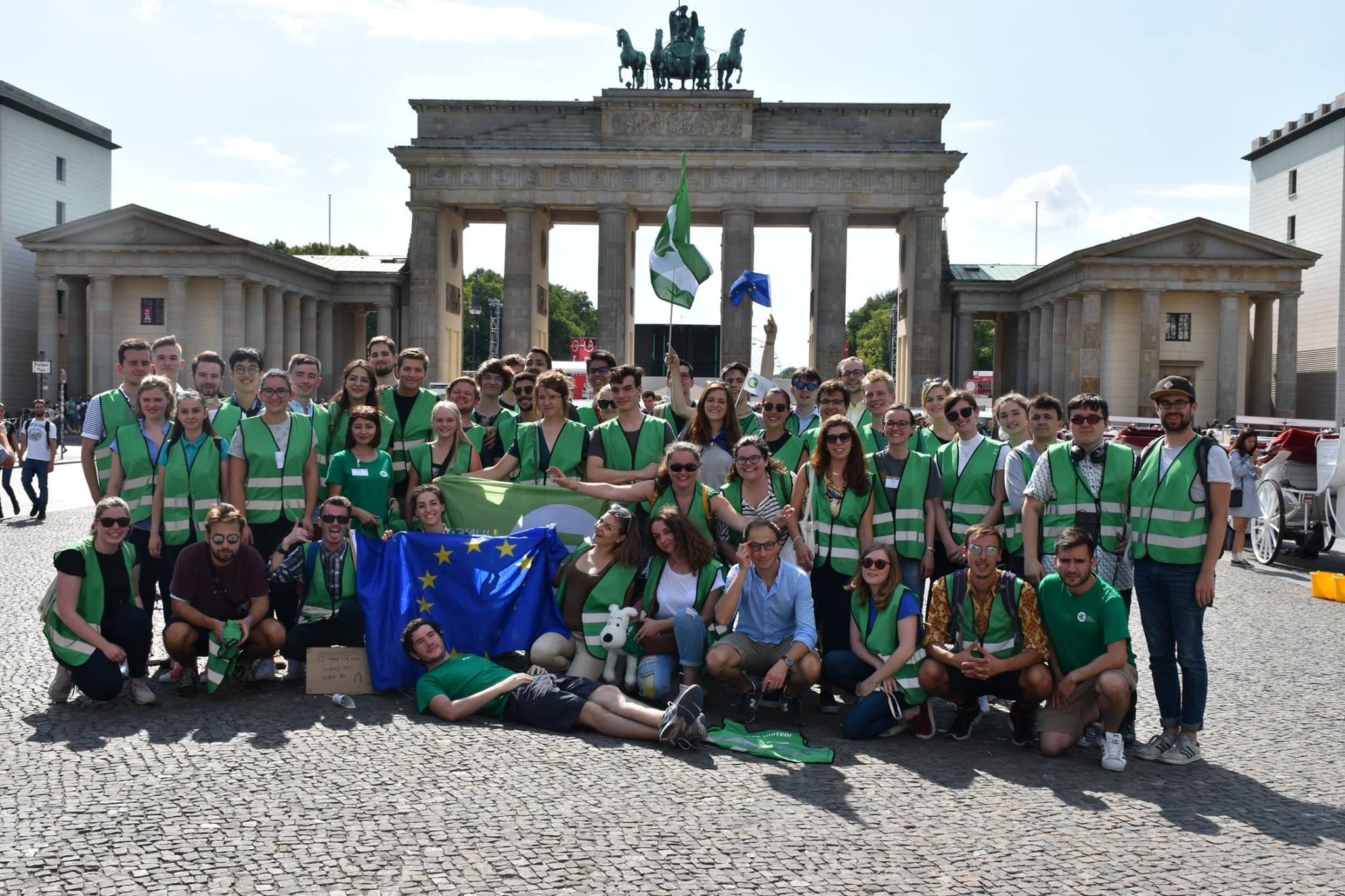 The results of such an energetic weekend? A decent set of new and innovative ideas, namely:
fostering e-participation through reforming digital tools for the civil society,
the introduction of a European Civilian Service,
spicy 100sec YouTube clips,
founding a European Civic Education Agency
and many more!
And then there's as always the most important takeaway: New friendships and a lot of joy and motivation gathered while discussing and enjoying Berlin's 'Spätis' and vibrant nightlife 😉. And so, facilitated by an amazingly smooth organization, yet another step has been taken to a new united Europe 😄.
The International Berlin Seminar takes place anually since 1999. More information on the seminar can be found here. More pictures are available in JEF Germany's Facebook album.